Almost all jurisdictions have regulations requiring mirrors to be installed on motorcycles to be street legal. Even if your state or territory doesn't require them, you don't want to ride without them. No matter whether you ride on the street or take your bike to the track regularly, it is always good to know what's happening behind your back. Mirrors allow you to monitor the situation around you thus making you safer on the road. You don't need to turn your head and be distracted from the road ahead.
Your bike might have some proprietary mirror mount on the fairing, but for the most part, there are three standard mounting types: on the handlebar, bar ends, or fairing. Bar-end mirrors rarely become the #1 choice of the bike manufacturer, so if you like them, you surely have to go for the aftermarket option. Check out the catalog of mirrors at MOTORCYCLEiD.com and find the right kit to equip your machine.
These are just a few examples of the mirrors available at MOTORCYCLEiD.com:
BikeMaster® - O.E.M. Replacement Mirror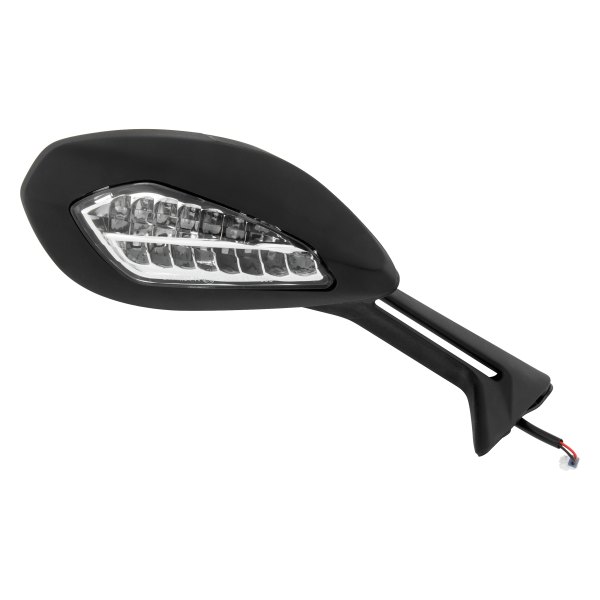 Fitment:
Ducati
Panigale 2012-2015
Click the image to enter the product page at MOTORCYCLEiD.com for more information.
To browse the full catalog of custom and OEM-style mirrors, click the "Shop Now" button below:

Go to the "Product Options" to the year and model of your bike.
If you have any questions, feel free to contact us here or call our specialists at 888.903.4344​